Books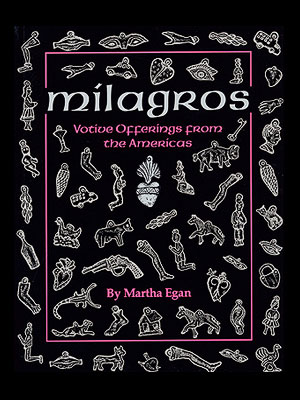 Martha Egan is the author of numerous books. Her definitive book on milagros -
Milagros : Votive Offerings from the Americas
is available here on the website - order below.
Milagros are small objects offered to saints or popular images of deities in return for favors granted or prayers answered. They are found throughout Latin America, offered by the hundreds of thousands of devoted petitioners whose purchase or fabrication of these votive offerings continues an ancient folk practice.
This book on Milagros is richly illustrated with photographs of milagros in public and private collections in the US and Latin America. Detailed drawings of ancient and contemporary ex-votos and milagros by artist Kathy Chilton enliven the text. This is a bilingual presentation of seventy-five milagros from around the world in a beautifully designed book that has been in print for over 20 years.
You can find Martha Egan's other publications on the
Papalote Press Website
.